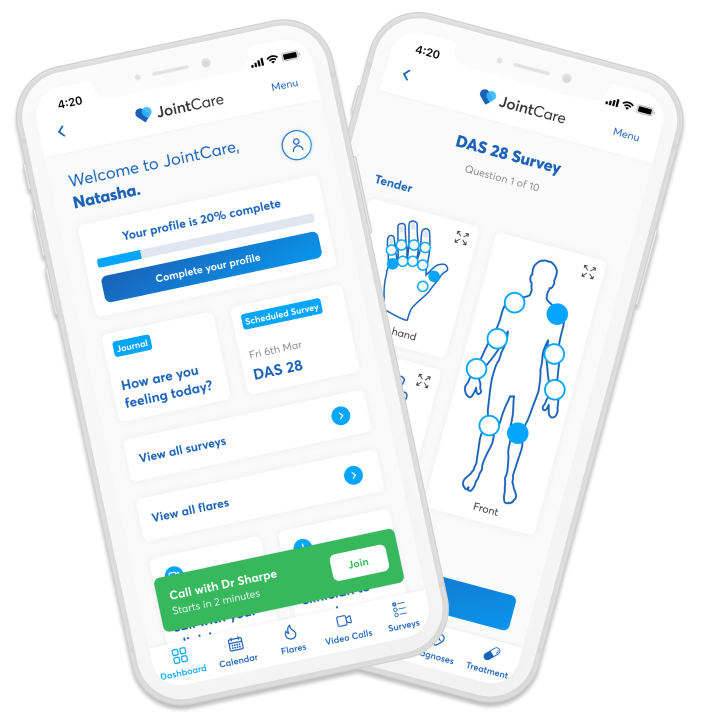 What's new
We've recently launched the brand new JointCare™
Beautifully designed mobile app
Our latest update involves a brand new redesigned experience of JointCare™ that's now available in the Google Play Store.
All new dashboard view
With a brand new dashboard view you can stay up to date on your survey schedules and easily compare your survey and flare results over weeks, months and years.
Begin documenting your mental health
We understand that your mental health is just as important as your physical health, which is why we've created a journal where you can document how you're feeling. This data is then presented to you in graphs that alert you of changes.